© Your very own website.

COME JOIN US FOR SOME FUN IN THE SUN!!

Tamarindo's only mini golf is a family friendly activity just a few minutes walk from the beach!



Enjoy our 18 hole walk through Costa Rica - with volcano challenges, shootin' the curl of the waves and even a waterfall!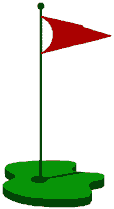 A wonderfully affordable way to spend some fun time without taking up a full day, and located close to some of Tamarindo's great restaurants and accomodations!